Fulbright & Company has been specializing in manufacturing finer quality office furnishings for over 25 years, working with some of the most prominent design firms in the world. Fulbright's back painted glass conference tables are the newest addition to our extensive line of custom wood, stone, metal, and glass conference tables.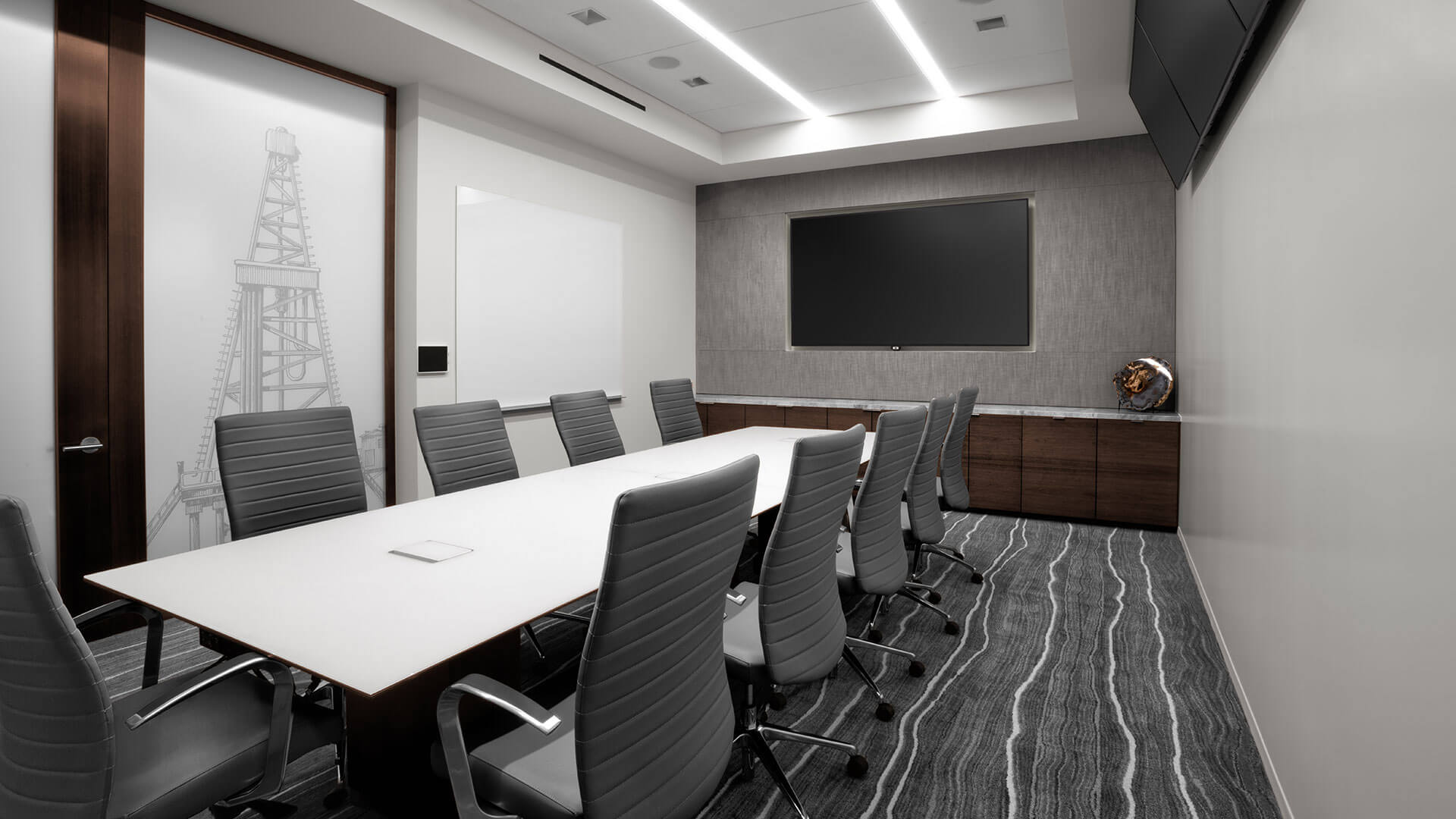 Fulbright back painted glass conference tables are available in many standard sizes and shapes. Custom sizes, shapes and colors can be generated to fit your precise design needs. The tables are offered with our wide-ranging line of wood, metal and laminate bases. Power and data may be added to your table from our extensive selection of power, voice and data products as well.
CUSTOM SIZES SHAPES
LIMITLESS COLOR OPTIONS
custom color matching
5X STRONGER
tempered safety glass
NO STAINING
or ghosting over time
COMPATIBLE
with dry erase, wet erase, and grease pens
Back-painting our high-quality low iron Starphire glass ensures the truest expression of any color. Your options are limitless.
Standard Neutral Colors
Onyx
Steel Gray
Smoke
Cloud
Sand
Camel
Pearl
Flint
Pewter
Charcoal
Standard Fulbright Colors
Rose
Blood Orange
Dreamsicle
Blush
Peony
Bare
Cupcake
Tulip
Fuchsia
Rouge
Squash
Sunrise
Pollen
Lemon
Butter
Tan
Haze
Lilac
Lavender
Berry
Jade
Bora Bora
Sea Foam
Robin's Egg
Dream
Sky
Winter
Refresh
Celestial
Navy
Fulbright Classic Colors
Designer White
Black
Red
Blue
Green
Gray
Orange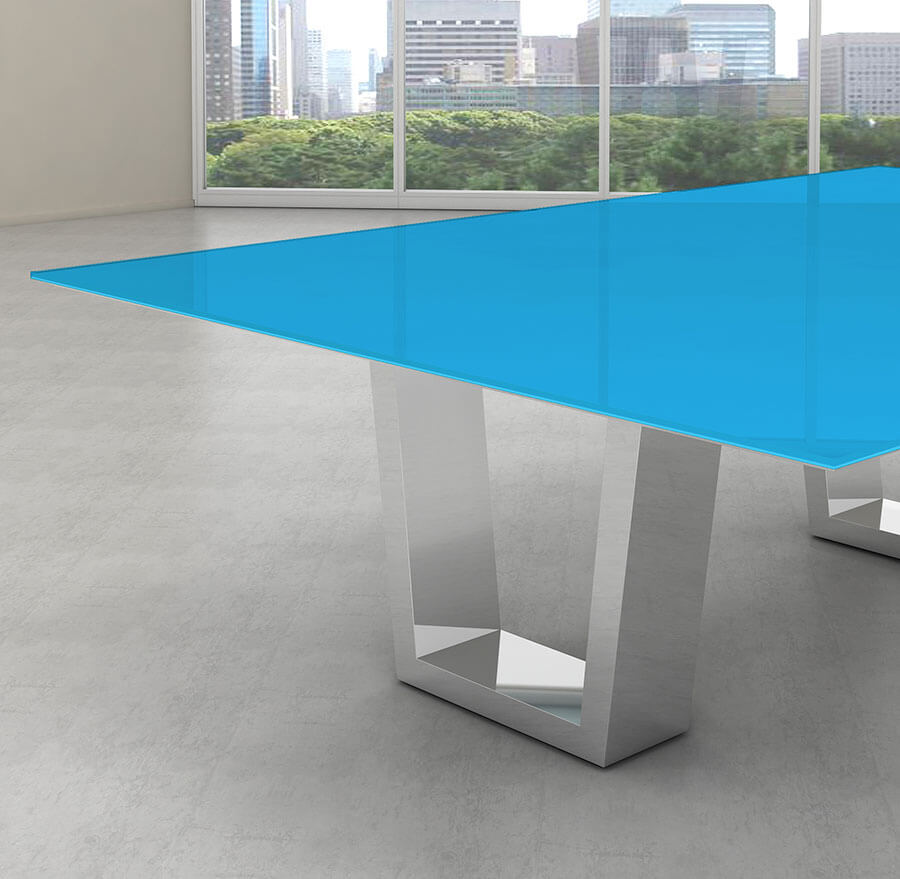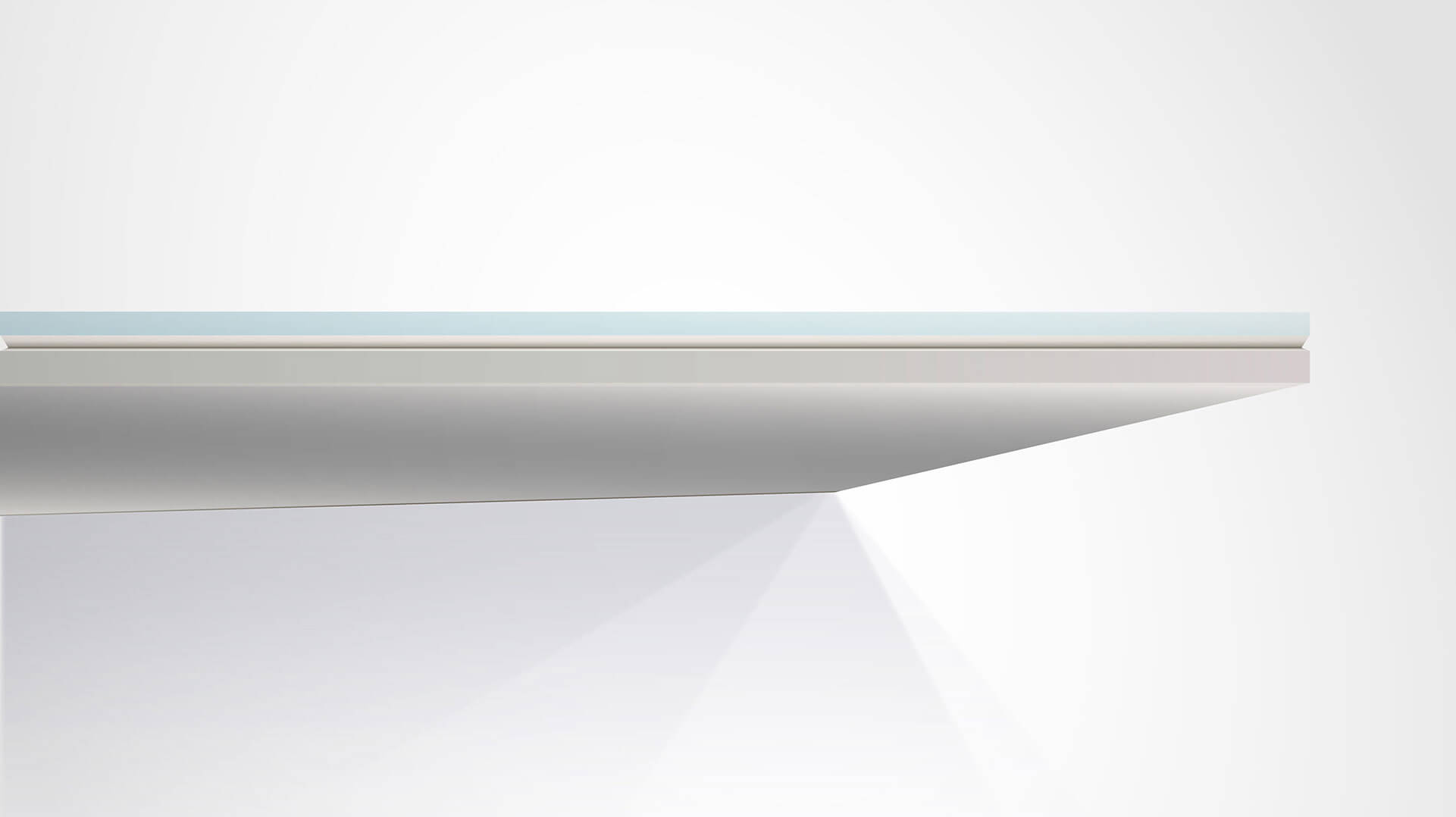 The back painted glass tables are made of 1/4" tempered Starphire low iron safety glass, which is laminated to a 1" reverse beveled wood substructure. This method of application provides the table with the utmost in strength and design.
For nearly three decades the experienced team at 
Fulbright has been making the ideas of the most 
preeminent design professionals in the world come to 
life. Our expertise in design, engineering, 
material selection and execution is second to none.
Time honored techniques for construction are used to
 produce the highest quality product possible. Custom
 matches can be generated to fit your precise design needs. 
Our clients trust that our knowledgeable staff will simplify
 the most complex of challenges and can be trusted to deliver on
 our commitments.
Visit our parent company's website to see our unique custom capabilities at fulbrightco.com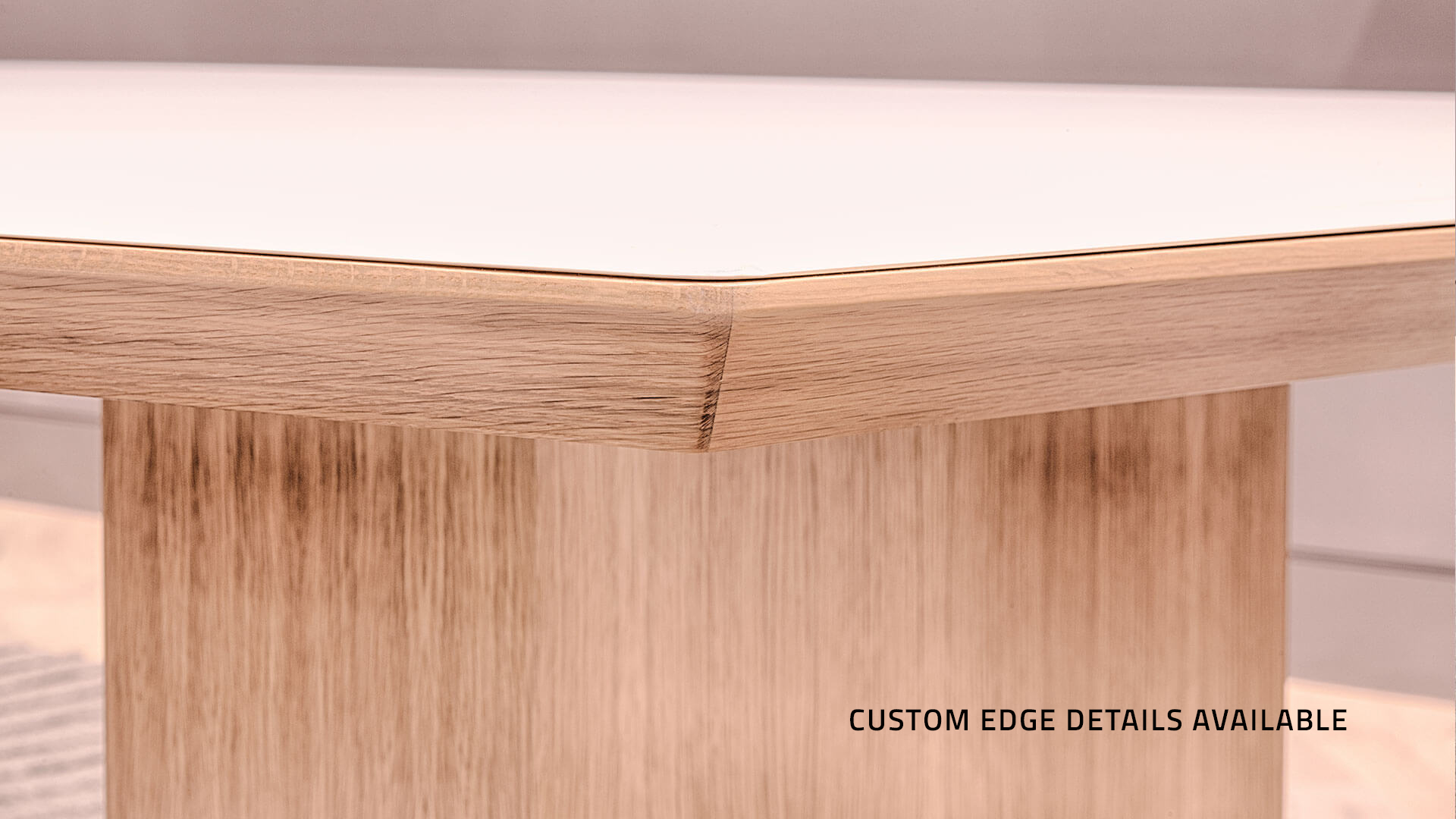 Back painted glass boards are available in the following standard shapes.